BME Symposium
Celebrating a global legacy of exceptional and inspiring educators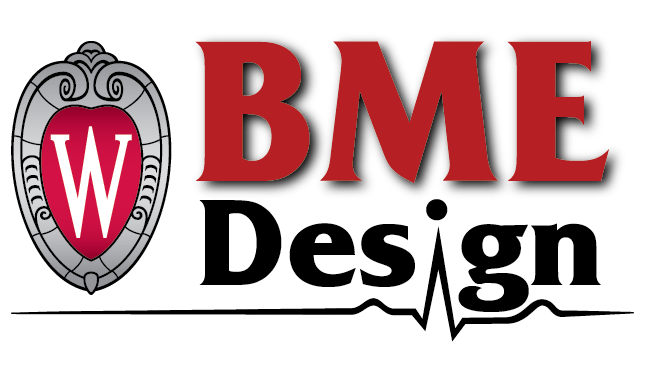 Through their contributions in advancing international human health, Professors Willis Tompkins and John Webster shared an important vision: to teach students how to use engineering principles to accelerate the development of devices and techniques that detect, diagnose, treat and prevent diseases. Their efforts and innovative approaches have benefited not only UW-Madison students, but also educators and medical professionals and patients around the world. And to carry on their pioneering legacy, the department now looks to grow its facilities and programs for the next generation of biomedical engineering (BME) students.

From the department's inception in 1999, design has served as the cornerstone of its undergraduate curriculum and faculty research. Through the use of innovative, hands-on learning methods, BME students learn the design process and problem-solving capabilities.
From concept to prototype design, they work together to create solutions for real clients using novel engineering approaches.
"I think the strongest component of the BME undergrad education at UW Madison is the design courses. This best helps you to prepare for industry and working on teams."
Creation of a BME Design Studio
The Vision
In honor of Willis Tompkins and John Webster, the department has launched an initiative that will enable it to continue to prepare exceptional biomedical engineering students to tackle health challenges through design. Recently, a portion of the design studio was equipped with cutting-edge, flexible technology to support the next generation of BME design, including the new BME 201 which utilizes hands-on technical laboratories toward solving a multidisciplinary guided design project – a change inspired by alumni and student input.

"BME design has instilled in me a strong passion to ask crucial questions of "why?" and "how can this product/process be better designed to optimize efficiency? It has also fostered strong personal and professional relationships."
-Kim Maciolek, UW BS BME '13, UW MD Candidate '17
As a critical next step in this initiative, the department is seeking financial support from alumni and friends that will expand the facility to support client-based design, the backbone of its curriculum.

This essential investment will provide students a cuttingedge, collaborative space to work in teams, brainstorm, interact with resources and technology, and fabricate and test prototypes. This space not only will support the growing BME department, but will help our students develop professional, technical, and lifelong learning skills.

Ultimately, the design studio and innovation space will:
Enhance curricular and educational opportunities for our undergraduates,

Create a sense of community in the student body through this collaborative space,

Produce highly-trained biomedical engineers to become future leaders in industry, medicine and academia,

Honor the legacy of Professors Webster and Tompkins, pioneers in applying engineering principles and approaches to accelerate advances in clinical healthcare,

Honor the impact of Professors Webster and Tompkins in their contribution to the careers of UW alumni around the world.
Features of the Facility

Diagram of dedicated BME design facilities in the Engineering Centers Building. The central teaching space renovation is complete and now students use it for class meetings and design fabrication. The department aims to complete the remaining space (shown in beige), adding fabrication equipment in the space on the left and creating a brainstorming room on the right.
The new design studio will bring all BME design students together into one space and allow additional hands-on instruction to take place in the department's existing bioinstrumentation and tissue engineering teaching laboratories. The design studio will feature:
Instructional space for guided design and client-based design,

Fabrication space equipped to help students build and test prototypes in conjunction with the college student shops,

Innovation space with smart technology to inspire creativity and allow for team-client interactions.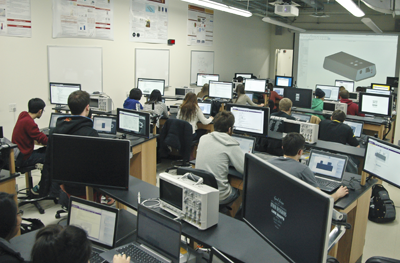 The Opportunity
The department is seeking $100,000 in financial support from alumni and friends to create the design studio, which will be named in honor of Willis Tompkins and John Webster. Any additional funds generated beyond those needed to complete the facility project will be used to support BME design initiatives. The department may elect to create an endowment with the additional resources, in order to provide long-term support for design in BME.

Through the generosity of a UW-Madison engineering alumnus and his wife, as well as through the vision of the College of Engineering, we have the opportunity to obtain matching funds for the first $25,000 raised in this initiative.

If you would like to help us in this mission, please consider making a gift to the John G. Webster and Willis J. Tompkins Design Fund at http://supportuw.org/giveto/WebsterTompkinsDesign.